David Scott is from Australia via Tahiti. He grew up listening to and appreciating the compelling sounds of Louis Armstrong and other New Orleans jazz greats.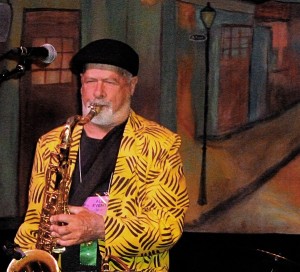 His musical explorations  have led David to play tenor sax and flute in multiple musical styles: jazz, zydeco, rock & roll and big band.
For the past 20 years David has been a lead instrumentalist and vocalist for Sonoma County's zydeco dance band, Gator Beat.