Many around the world have enjoyed Randy Quan's distinctive and toneful guitar stylings featured in his work as lead guitarist with Booker T. Jones to Chicago blues legend, Billy Boy Arnold.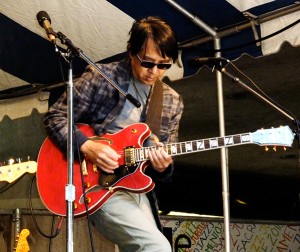 Randy has performed with renowned saxophonist Michael Bolivar, internationally recorded bassist Eddie Watkins, Jr., virtuoso vocalist Terry Bradford, and many others, and continues to perform and tour with Zydeco/funk group, Gator Beat.
Fluent in blues, R&B, world, and jazz, Randy has been referred to by jazz radio host/vocalist Elena Welch as the "Ambassador of Style."
An avid guitar enthusiast, you will hear it in his taste, economy, and sweet sound colors. Which guitar will he be playing this week?